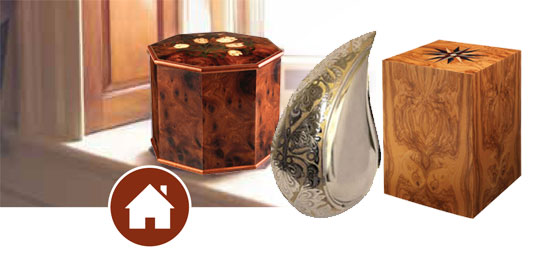 We have a selection of ash caskets and decorative urns that have been designed for keeping at home. These high quality items have a beautiful finish and can be displayed openly or kept in a private place. In time, the ashes could be buried, interred or scattered.
Press on the product images below
Below is a selection of items to keep at home. To filter these products use the product type buttons.