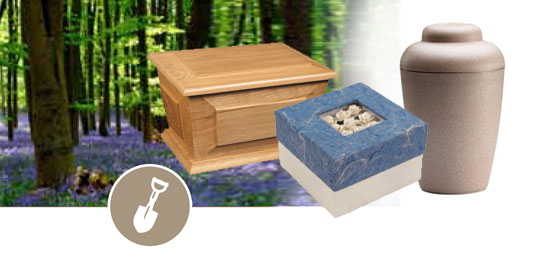 People often choose to bury the ashes of a loved one in a cemetery or natural burial ground. Forever Urns offer a variety of urns designed by handicraft specialists from around the world using natural materials such as plant fibre, paper, bamboo, sea-grass, wood, clay and wool.
Press on the product images below
Below is a selection of items Interment & Burial. To filter these products use the product type buttons.